Home - Eezy Tutorials
Our Focus
The prime focus of this site is to provide valuable information about the basic concepts in various fields related to computer science with the help of relevant examples. You can watch some nice video tutorials on youtube.com/eezytutorials
All the basics you need to know for beginning iOS development.
All that you need to know about programming right from the basics.
Get your business online..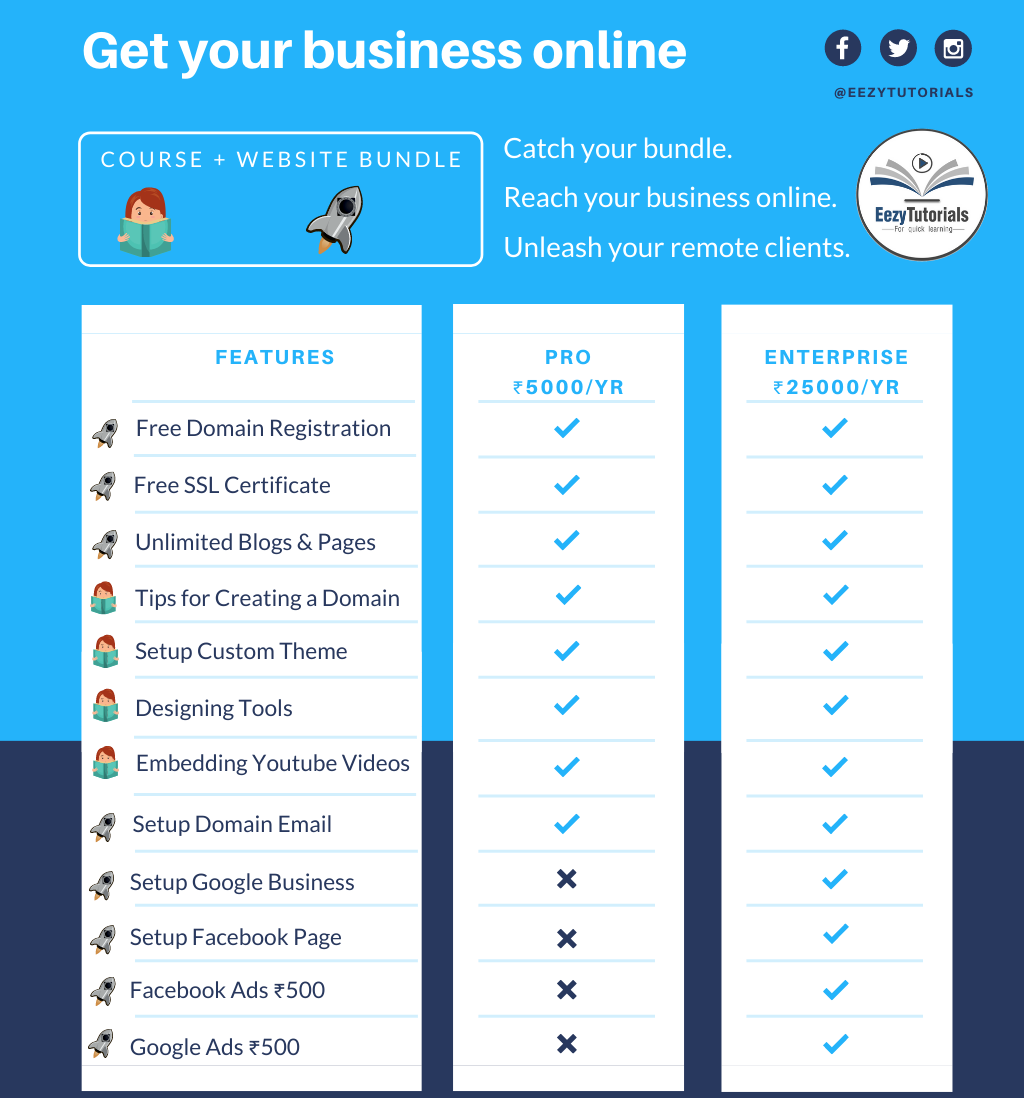 Use the above buttons to buy our course and bundle. We will reach out you by email with the course content, schedule classes based on mutual availability and send your setup instructions for your website. We assure your website setup to be complete with in a week and we do offer shorter timelines in case your business needs immediate deployment.
For more information, reach out to us at admin@eezytutorials.com or use our contact page.
In case you have problems completing payments using above method, you can try sending payment directly using paypal. 79 US Dollars for pro subscription and 395 US Dollars for Enterprise payments. We will reach out to your email directly.